SAP Basis refers to the administration of SAP systems, which involves tasks such as installation and setup, load balancing. This involves preventing and running the system, as well as maintaining various resources related to the database, operating system, application, and web servers in the SAP system landscape.SAP Basis is a collection of technological components that make up the SAP System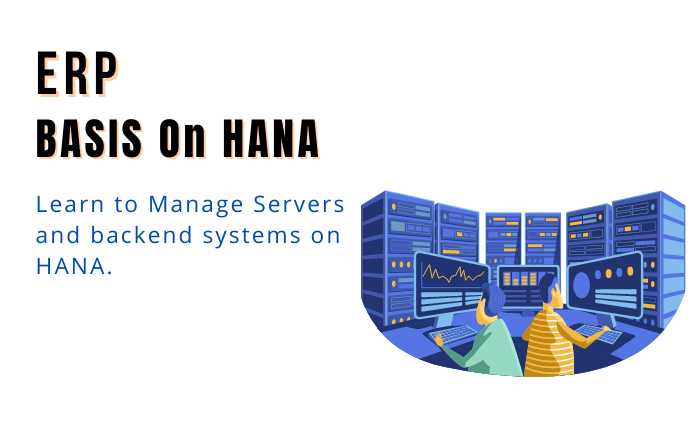 About Course
Main Topics
Course Highlights
Hiring companies
Trainer Profile
Certification
FAQs
About Course
SAP Basis refers to the administration of SAP systems, which involves tasks such as installation and setup, load balancing. This involves preventing and running the system, as well as maintaining various resources related to the database, operating system, application, and web servers in the SAP system landscape.SAP Basis is a collection of technological components that make up the SAP System. Installing SAP Systems, configuring Servers/Server Instances, creating Device Users, Memory Management, and Underlying Database Management are all part of that system.
SAP Basis allows various SAP modules to integrate and interact with one another, including Finance Accounting, Production Planning, Sales and Distribution, SAP EWM, and others.
SAP Basis supports SAP programme installation and setup on a range of operating systems, including Windows, Unix, AS/400, and databases such as SQL Server, Oracle, and IBM DB2.
Enhance your career prospects and build a fruitful career with our  SAP BASIS Courses in Mumbai. Upsurge Infotech is, without a doubt, one of the best SAP Institute in Mumbai.We have been rated 4.8 out of 5 on Google by our students for providing them a best learning experience.
The SAP Basis Administrator's main duties include Installation and configuration of the system,On-server load balancing,Different components' performance control,Managing interfaces,server integration and Taking care of servers and various facilities
What you'll learn in this course:
End to End business process based training.
Covering Theory as well as practical aspects of BASIS.
Necessary setup in SAP
How to implement knowledge in the business process of SAP for different clients.
Techniques & process to apply it.
Who can Learn SAP  BASIS:   
Anyone who has a keen interest to make a career in SAP can do SAP Basis
Who worked as a networking and hardware knowledge
An individual should possess excellent communication skills.
should be a good team player
Basic computer knowledge
Applicants need to be graduates
knowledge in the area in which you want to do the SAP course will be a big plus.
Main Topics
Course Highlights
Hiring companies
Trainer Profile
Certification
FAQs
By Industry Experts
Free Demo Session On Your Selected Course
It's very good platform to make our career in IT industries.. Experience trainer are available to provide the quality training to make career. You should have to choose the upsurge Infotech to make your career in IT industries. Regards SHASHI Maurya
Best Institute. All teaching staff are good.. I have done software testing and my experience is good and Teaching techniques are simple and easy to understood .
Namrata Maskare
2022-10-16
I joined Software Testing class in Upsurge Infotech. I must say that the teaching staff and all the Upsurge Members are very good , kind and helpful. As soon as I completed Testing course I got placed in a company. I am really very very happy that I choosed upsurge to grow in my career. Thankyou Upsurge Team☺