EXTENDED WAREHOUSE MANAGEMENT (EWM)​
SAP Extended Warehouse Management (EWM) is used to efficiently manage inventories in the warehouse as well as to support goods movement procedures. It enables the organisation to manage the inbound and outgoing procedures as well as the movement of goods in the warehouse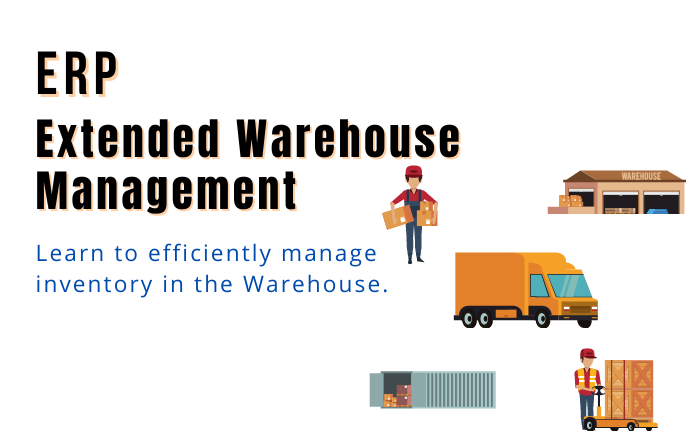 About Course
Main Topics
Course Highlights
Hiring companies
Trainer Profile
Certification
FAQs
About Course
SAP Extended Warehouse Management (EWM) is used to efficiently manage inventories in the warehouse as well as to support goods movement procedures. It enables the organisation to manage the inbound and outgoing procedures as well as the movement of goods in the warehouse.The main process in a Warehouse is incoming and outgoing materials, goods receipt and goods issue, fulfil customer orders, and distribution of goods. When a company doesn't store any goods, then there is no need for Warehouse management to manage goods.
Inbound process involves storage of goods in the warehouse and their location and Outbound process involves picking up the goods. Whenever a material is stored in a warehouse, it is stored in the storage bin and you can find its current location.When a material is stored in a warehouse, it is placed in a storage bin, where its current position may be found.All commodities movement is regulated by a warehouse management system using SAP EWM, and you have the instruments to monitor warehouse activity. In the Warehouse, you may also manage additional functions such as serial number generation, batch number generation, vendor management inventory, resource optimization, and value added services.SAP Extended Warehouse Management enables you to efficiently manage not just the quantity of goods in your warehouse, but also other important operations and deliveries.Enhance your career prospects with the expanding market and build a fruitful career with our  SAP Extended Warehouse Management Courses in Mumbai. Upsurge Infotech is, without a doubt, one of the best SAP Institute in Mumbai.
What you'll learn in this course:
End to End business process based training.

Covering Theory as well as practical aspects of

Extended

Warehouse Managment

Necessary setup in SAP EWM

How to implement knowledge in the business process of SAP for different clients.

Techniques & process to apply it.
Who can Learn SAP Extended Warehouse Management :   
Anyone who has a keen interest to make a career in

SAP

can do

SAP Extended  Warehouse Mangement.

Who worked as a SAP MM or WM consultant 

An individual should possess excellent communication skills.

should be a good team player

Basic computer knowledge 

Applicants need to be graduates

 knowledge in the area in which you want to do the SAP course will be a big plus.
Main Topics
Course Highlights
Hiring companies
Trainer Profile
Certification
FAQs
By Industry Experts
Free Demo Session On Your Selected Course
It's very good platform to make our career in IT industries.. Experience trainer are available to provide the quality training to make career. You should have to choose the upsurge Infotech to make your career in IT industries. Regards SHASHI Maurya
Best Institute. All teaching staff are good.. I have done software testing and my experience is good and Teaching techniques are simple and easy to understood .
Namrata Maskare
2022-10-16
I joined Software Testing class in Upsurge Infotech. I must say that the teaching staff and all the Upsurge Members are very good , kind and helpful. As soon as I completed Testing course I got placed in a company. I am really very very happy that I choosed upsurge to grow in my career. Thankyou Upsurge Team☺