If you're interested in learning about SAP courses in Mumbai then Upsurge Infotech has several courses and resources available that can help you develop your skills in this field. SAP's ERP software, known as SAP ERP, is one of their flagship products and provides comprehensive solutions for financial management, procurement, sales, production, and other core business functions. It enables businesses to consolidate their data, automate processes, and gain real-time insights into their operations.
100% Placement Assistance
SAP Courses in Mumbai by Upsurge Infotech
Why Choose Upsurge Infotech For SAP Courses in Mumbai
Certification in SAP Course in Mumbai
Upsurge Infotech Certification is Accredited by all major Global Companies around the world. We provide after completion of the theoretical and practical sessions to freshers as well as corporate trainees.
Our certification is accredited worldwide. It increases the value of your resume and you can attain leading job posts with the help of this certification in leading MNC's of the world. The certification is only provided after successful completion of our training and practical based projects. If you are looking for certification in SAP course in Mumbai then Upsurge Infotech is the best Institute.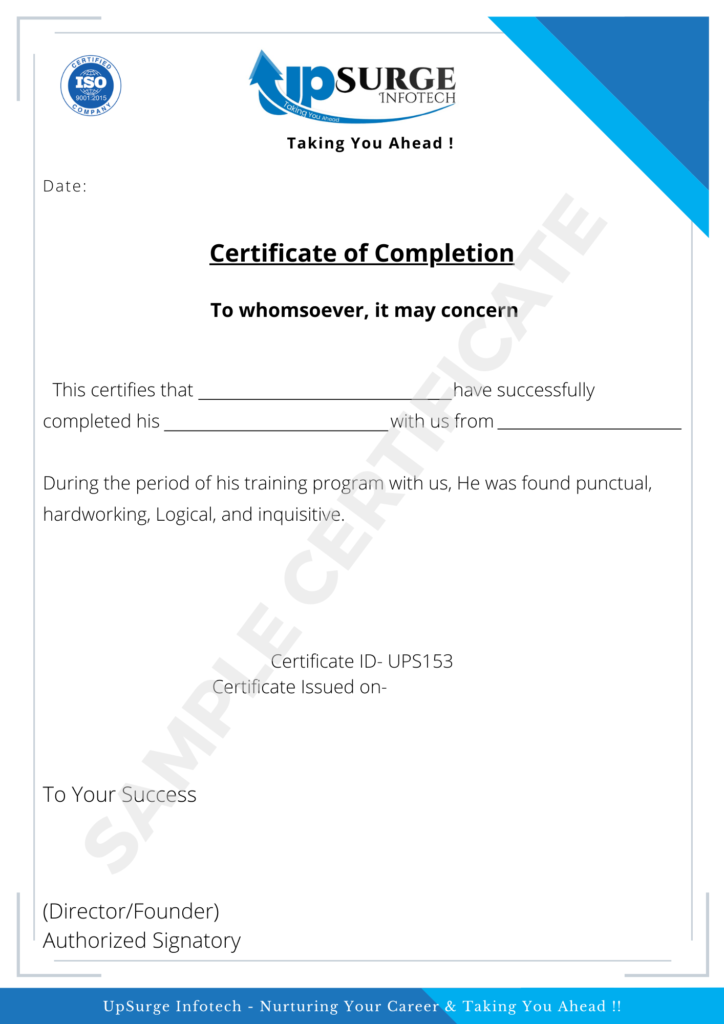 Job Opportunities After Completing SAP Courses in Mumbai
Procuring a certification of SAP in Mumbai at Upsurge Infotech open ups numerous ways to the desired career path, job position as well as to a wide range of prominent organisations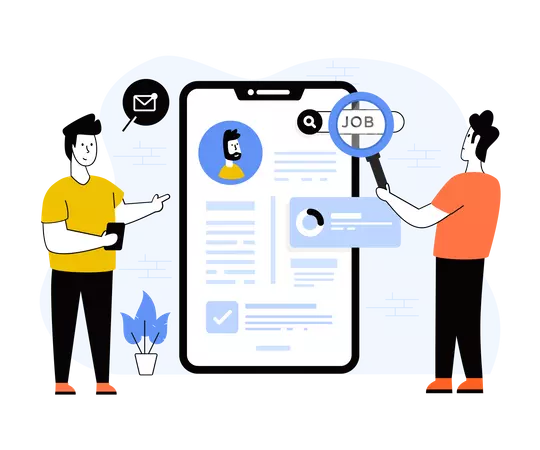 Softlink Global Pvt. Ltd
Deputize consultancy pvt ltd
Quality Kiosk Pvt.Ltd.
Randstad India Ltd
Plan IT Pvt Ltd.
Harjai Computers
AlphaSense Inc.
CRIMSON INTERACTIVE PVT LTD
Ness Digital Engineering
Rave Technologies Pvt. Ltd
Five S Digital Pvt Ltd.
Tantra Soft
AudiTime Pvt Ltd.
PM AM IT
AQM Pvt Ltd.
Our Trainers explains concepts in very basic and easy to understand language, so the students can learn in a very effective way. We provide students, complete freedom to explore the subject. We teach you concepts based on real-time examples. Our trainers help the candidates in completing their projects and even prepare them for interview questions and answers. Candidates can learn in our one to one coaching sessions and are free to ask any questions at any time.
Certified Professionals with more than 6+ Years of Experience.
Trained more than 2000+ students in a year.
Strong Theoretical & Practical Knowledge in their domains.
Sign Up For Free Demo Session On Your Selected Course
my expriance about upsurge infotech is good.
Madhura Mayekar
2023-02-28
Hello, I am 100% satisfied with the course and its content. Shilpa ma'am is very professional and explains every question I have in regards to software testing.If we have any suggestions or advice we always send a question to Shilpa ma'am and she explain it very professionally.
"Thank you for making class engaging and interesting." "I appreciate the way you personalize your teaching approach for each student. You really take the time to understand our individual learning needs." "Your feedback on my assignments is always constructive and helpful. I feel like I'm making real progress in the class thanks to your guidance." "I admire the way you create a supportive classroom environment where everyone feels comfortable participating and sharing their ideas." "Your enthusiasm for teaching inspires me to work harder and strive for excellence. Thank you for being such a great role model." Thank you so much shilpa mam & upsurge team.
my course is going very well this field is totally new for me i am not form it background Student but training was given by shilpa mam is clear all doubts and exaplain the concept very well too gives latest example too and Komal mam also explained well while joining the course thank you upsurge team👍😊
It's very good platform to make our career in IT industries.. Experience trainer are available to provide the quality training to make career.You should have to choose the upsurge Infotech to make your career in IT industries.Regards SHASHI Maurya
Professional training edtech company, provides excellent training for software testing and got placed in good company , thanks upsurge for making my IT career
"I was not sure what to expect because the course (Software Testing Manual and Automation) was taught remotely, but I was quite impressed with the entire process. The facility was very professional and there were no problems with connectivity. Our instructor was an expert and very clear in his teaching method. All my questions were answered and the class interaction was very good. Every process including the mock interviews and setting up the interviews was a lot better and really helped me a lot in kickstarting my career as QA. Many thanks to Mrunal Sir(manual testing trainer), Sahil Sir(Automation testing trainer), Komal mam, Sanjukta mam, Sandeep Sir, Suhani mam and each and everyone at Upsurge infotech for all the help you provided. Really a great institute.
Sudarshan Saindane
2023-02-24
I joined python full stack course in Upsurge Infotech. I must say that the teaching staff and all the Upsurge Members are very good , kind and helpful Thankyou Upsurge Team☺
Training is amazing and very effective because I'm able to learn properly and practice on my own with ease. So many thanks for that and looking forward for more opportunities to come across my way! 🙂
Hey upsurge team. Yes my practice and revision is already completed. I want to say that my SAP FICO sir kaustubh sawant is very genius and can say that my sir is king of sap fico. Basically I would like let you know that upsurge team members also very panctual like maithil ma'am,Sunny sir, Payal ma'am, sanjukta ma'am and Shivani ma'am is a best without i couldn't have done anything specially Maithili ma'am and sunny sir gave me a suggestion that what is right and what is wrong in my career. I want to say that both are important in my career thank you so much ma'am & sir. I want to say something about my sir kaustubh sawant bcoz he is teaching style very nice and my sir friendly learning and practice very best. If i get a chance for interview than i'll try my best. Thank you......... thank you so much upsurge team. 🥳🥳🥳🥰🥰🥰💐💐💐❤️❤️❤️Thanks regards. ANKIT YADAV
What if I missed my Class?
Can I ask questions in between lectures?
Do you provide Placement?
Do you provide Training material?
Do you provide Certificate?
What if I missed my Class?
If you missed your class we will allow you to attain some other batch for same topic or we will try to manage some extra class for you whichever is best possible solution for you on 0 cost.
Can I ask questions in between lectures?
Do you provide Placement?
Do you provide Training material?
Do you provide Certificate?
Address: 2A-20, 3rd Floor, Viviana building,
SV Rd, next to T- 10 show
room, Andheri West, Mumbai,
Maharashtra 400058